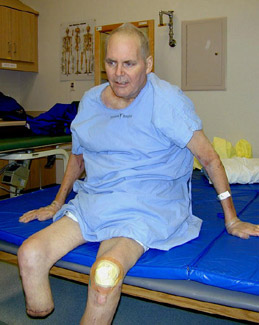 (4/03) Sitting on the mat at Kindred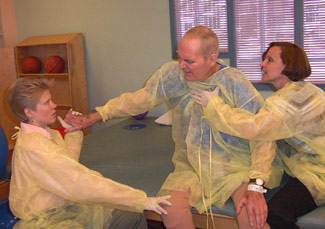 4/03 Strangled by OT while PT watches
5-29/ 03 Walk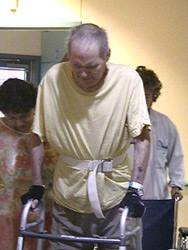 5-31-03 Walk
6-11-03 Weights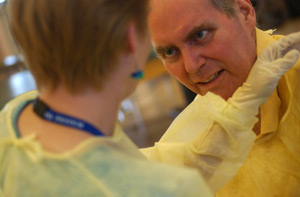 6-14-03 Stephanie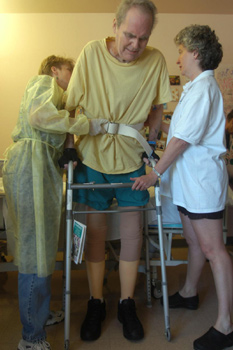 6-18-03 stand up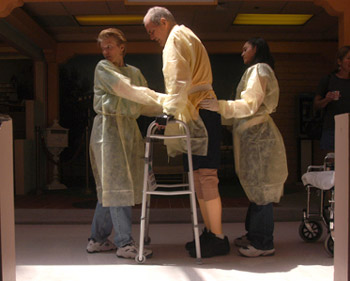 6-6-03 walking down the hall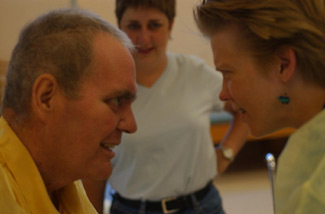 6-7 -03 Sally between Tull and Stephanie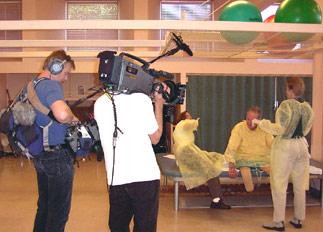 BBC shooting their documentary at the Rehab Hospital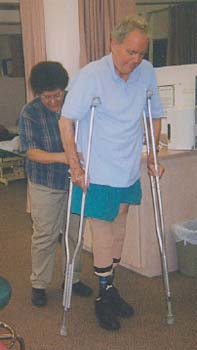 Denise at out-patient walks Tull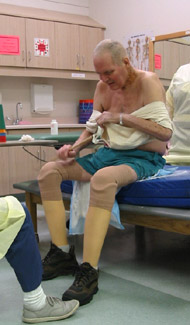 Getting dressed for the first time. Took a while.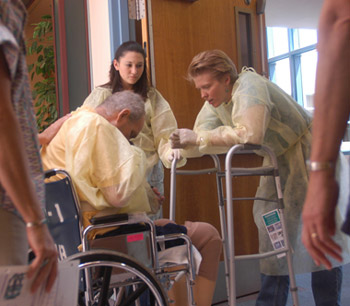 Here you see the importance of therapists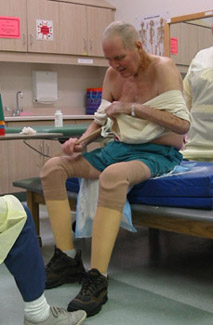 Here's how we put on the shirt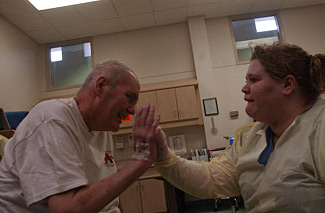 High Five with PT Steph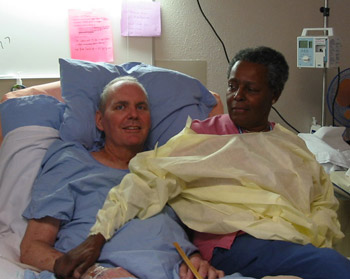 John and Wally (the OT who made him move his ass like no one has ever seen an ass moved)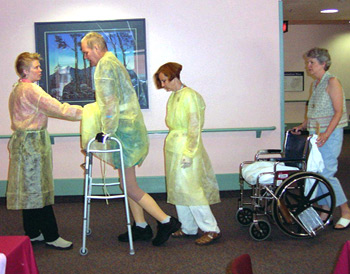 John Tull Walks with both therapists and his sister Janey.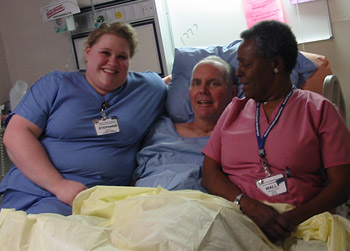 John with Wally and Stephanie, the therapists who made all the difference at Kindred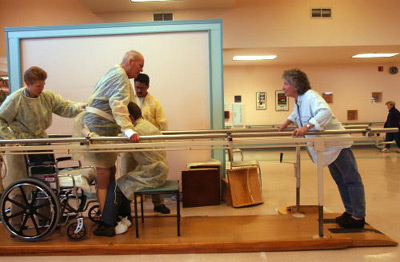 Lucinda stands at the end of the Parallel bars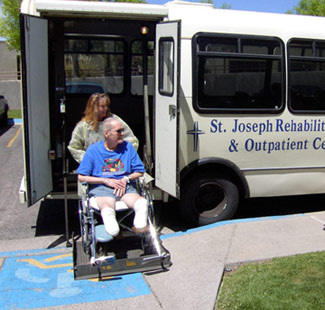 Malinda said as Lucinda pulled up to the hospital, "John is leaving. He's had enough." Rehab Bus wh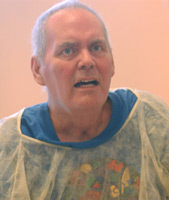 Portrait of Rehab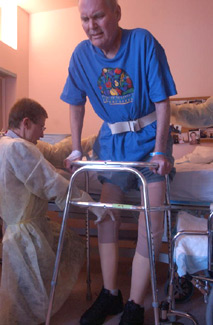 PT Greg (who Tull dreaded) makes him stand up. He was great.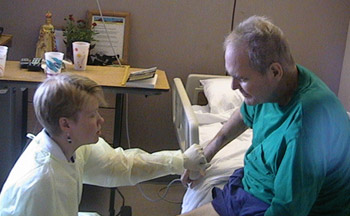 PT Stephanie at Rehab Hospital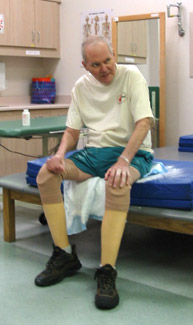 Rehab Sitting at Kindred after much exertion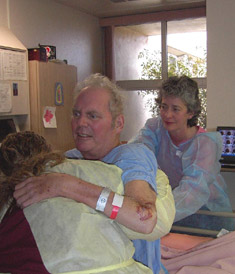 Sitting Up